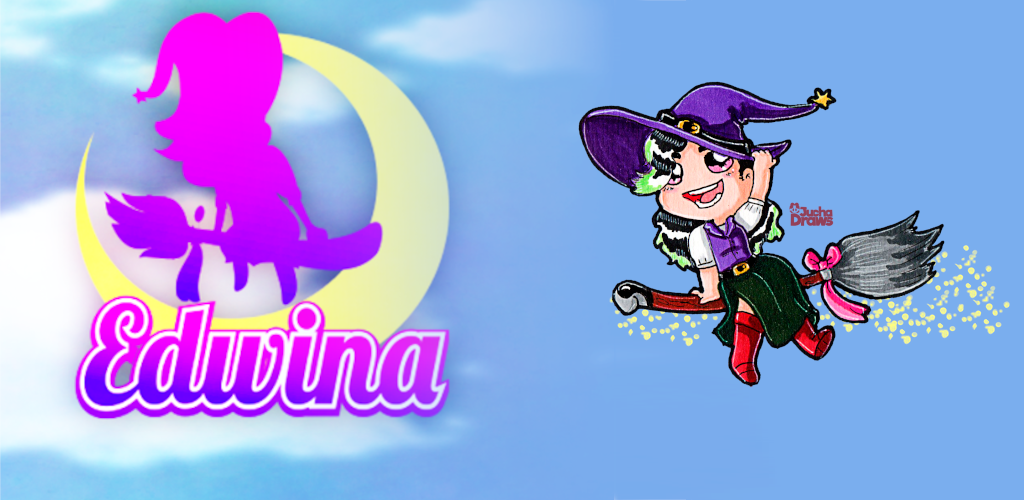 Edwina 1.5
The little witch Edwina (who is actually a magician) must recover several gold coins stolen by monsters made of candy.
* Collect coins to score points.
* Escape the monsters so you don't lose life.
* Survive until the magic bar runs out.
* Collect hats to recover magic (increasing the duration of the match).
* Collect hearts to recover or extend life.
* Try to beat your high score and accomplish the achievements.
* Choose the soundtrack that best matches your playing pace.
------------
A bruxinha Edwina (que na verdade é uma maga) deve recuperar várias moedas de ouro roubada por monstros feitos de doce.

* Colete moedas para somar pontos.
* Escape dos monstros para não perder vida.

* Sobreviva até a barra de magia se esgotar.
* Colete chapéus para recuperar magia (aumentando a duração da partida).
* Colete corações para recuperar ou ampliar a vida.

* Tente bater seu recorde e realizar as conquistas.

* Escolha a trilha sonora que melhor combine com seu ritmo de jogo.
Disponível em / Available in::
Google Play - https://play.google.com/store/apps/details?id=com.bangbloom.edwina
Itch.io - https://bangbloom.itch.io/edwina-15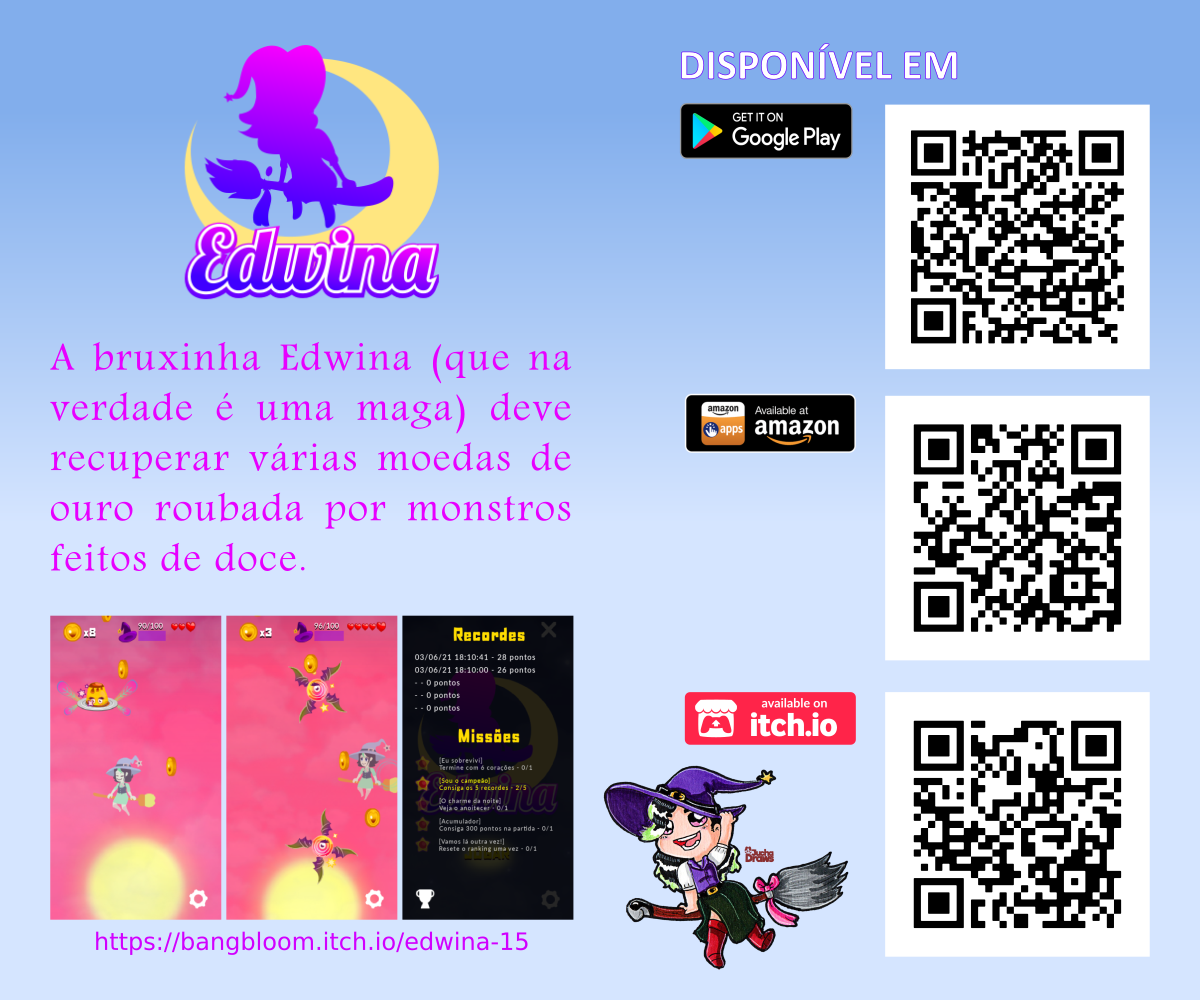 Download
Click download now to get access to the following files:
Also available on
Comments
Log in with itch.io to leave a comment.
Really fun game :-) I enjoyed it!
When I died there was this error message though


I got this error:
Oops, something went wrong...
Browser not supported
Your browser doesn't support one or more functionalities required for this application. More details below.


There was an issue with your browser's WebAssembly support:
failed to asynchronously prepare wasm: LinkError: imported Memory with incompatible size
Thanks for feedback
I work this.
Test plz :-)

It worked now, but after dying, I got the same error reported by mokalux , the libpng error.
Thanks for the feedback. No device of mine can run these web versions generated by the engine. Then I'm posting blindly, these feedbacks from you have helped me a lot. I think I found the solution on a forum and applied it to the game. Let's see if it works.
some feed back for gideros html debugger:
Oops, something went wrong...
An error occured in the code
Please inform the app developer about the details below, they will help him fix this in the future.


Cenas/Jogo1.lua:432: The supplied Sprite must be a child of the caller.
stack traceback:
	Cenas/Jogo1.lua:432: in function 'AtualizaItens'
	Cenas/Jogo1.lua:465: in function